Top 3701-3750 Software Development Programs (from 6501 category titles)
Order programs after downloads or name (currently are listed after downloads)


3701) FlexCell Grid Control for .NET 1.6.6
FlexCell is a flexible and easy to use .NET grid control.

---
3702) Indentix Component Suite 1.0
Contains .NET components covering the most popular Internet protocols.

---

3703) DISLIN for Cygwin 9.0
DISLIN is a high-level scientific data plotting library

---
3704) XD++ MFC Library Standard Edition V6.50 (VC7.0)
XD++ Class Library is a set of classes built on the Microsoft Foundation Classes.

---
3705) LineCombo ActiveX Control 1.0.0.1
The ActiveX control offers an easy method to pick customized GDI pen(Line).

---
3706) csASPNetGraph 1.0
ASP.NET component for drawing pie, bar and line graphs.

---
3707) myLittleWriter 2.0
myLittleWriter is a component that allows you to create RTF files on-the-fly

---
3708) SDE for NetBeans (ME) for Windows 3.2 Modeler Edition
NetBeans UML modeling plugin: UML diagrams, code generation, model to code,

---
3709) SDE for Visual Studio (ME) for Windows 3.2 Modeler Edition
Visual Studio UML modeling plugin: UML diagrams, code generation, model to code,

---
3710) Migrate-Data 1.0
Migrate-Data is an extremely powerful enterprise data migration tool

---
3711) MouseImp Pro Live! Source Code 0.0.0.0
Scroll windows by moving the mouse up and down

---
3712) DB Workbench 3.0.3
SQL editor, database schema/data comparison tool for DB2

---
3713) Power Matrix Script Component 1.0
Power Matrix Script is a matrix-based language designed for engineers.

---
3714) VS.NETcodePrint 2005 8.1.64
Print VS. NET source code in color and export output to RTF, PDF and HTML

---
3715) Private exe Protector 2.30
Powerful polymorphic Win32 applications protector

---
3716) Movie Media Player ActiveX Control 3.0
video, audio media playback activex control

---
3717) ASP Did You Mean 2.00
"Google" Style search spelling suggestions. Compatible with ASP & PHP

---
3718) Multi-Edit 2006 10.05.00
IDE, supporting 50+ languages, with file compare and code beautifying support.

---
3719) MS SQL Server Find and Replace Software 7.0
Search for and replace data in your MS SQL Server 2000 or 2005 database tables.

---
3720) Jaslabs Date Suite 1.2
Have you ever wanted your own dating site?

---
3721) HtmlSnap ActiveX Control 1.0
Convert html to image: BMP, JPG, JPEG, GIF, PNG, TIFF, TGA, PCX, WMF and EMF!

---
3722) VBConversions VB.Net to C# and J# Converters 1.0
VBConversions VB.Net to C# and VB.Net to J# Converters.

---
3723) EAGetMail POP3 & IMAP4 .NET Component 2.7
POP3 IMAP4 component for receiving mail supporting .NET framework.

---

3724) .NET Dashboard Suite 3.9.0.0
A pack of .NET components for intelligent digital dashboard creation.

---
3725) FoxPro Append Two Tables Software 7.0
Vertically merge (combine, match, insert) one FoxPro table into another.

---
3726) Instrumentation .Net Package 1.000
.NET Automation HMI Instrumentation Components can be used in HMI design

---
3727) DBScribe for SQL Server 1.1
SQL Server Datenbankdokumentationswerkzeug

---
3728) Add-in Express 2007 for VSTO 2007.3.4
Visual component set to develop professional Office extensions in VSTO 2005 (SE)

---
3729) USB Monitor (Device Monitoring Studio) 5.01.00.805
Software USB port sniffer, monitor tool with protocol analyzer and data logger

---
3730) ASP Image Upload 5.0.0.6
Image Upload Component, A Powerfull solution for your sites to upload thousands of images

---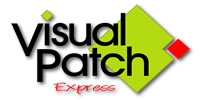 3731) Visual Patch Express 1.0
The fastest and easiest way to create secure binary patches for your software

---
3732) Lattice.SPGen Stored Procedure and Code Generator 3.0
Lattice.SPGen is a stored procedure and code (C# and VB.NET) generator wizard that supports Microsoft SQL Server, Oracle, IBM DB2 UDB, MySQL and PostgreSQL.

---
3733) VideoCap Pro Video Capture ActiveX SDK 3.05
support real time video/web cam/ digital TV and analog TV tuner preview.

---
3734) Visual Lint Professional Edition 1.5.5
Visual Lint integrates Gimpel PC-Lint within the Visual Studio IDE.

---

3735) EXE Stealth Packer 3.15
Protect and compress your software against illegal use.

---
3736) VB Grid ActiveX (OCX) 1.0
Advanced and ready to use ActiveX (OCX) control with Grid/ListView GUI for VB6.

---
3737) VB ToolBar ActiveX (OCX) 1.0
Advanced and ready to use ActiveX (OCX) control for developer with ToolBar GUI.

---
3738) Delphi and C++Builder Decompiler 3.42
Extraction from Delphi,C++ Builder exe-files of all project forms and data

---
3739) VB Net Maker 2 2
A Generator to browse a Data Base and build VB Net Modules for VS2005!

---
3740) Jigsaw License Manager 1.0
Licensing Engine for Eclipse and Eclipse RCP...Secure, Reliable, Flexible, Easy

---
3741) Barcode ActiveX 3.0
MW6BarCode ActiveX supports >20 symbologies

---
3742) MMD HttpHead 1.0
Small, free utility to get http protocol headers

---
3743) SDE for IntelliJ IDEA (PE) for Java Platform 1.1 P
SDE for IntelliJ IDEA is a full-featured UML CASE tool seamlessly integrated with IntelliJ IDEA.

---
3744) conaito Mp3 Voice Recording Applet SDK 2.1
conaito Mp3 Recording Applet and VoiceMail solution for your webpages

---
3745) Mr.Snow DirectX8 Column Gold 1.10
Best DirectX8 programming tutorials over the net, by Denis "Mr.Snow" Kozhukhov.

---
3746) Barcode ASP Component 3.0
Integrate 1D Barcode image with your ASP web project with our ATL-based Barcode ASP component

---
3747) Vivid Report for C++ Builder 5 3.0 Std
Powerfull library of report design components for C++ Builder and Delphi.

---
3748) IDAutomation ASP.NET Barcode Web Control 7.2
Easily add barcodes to ASP.NET web applications with this web control.

---
3749) Pacestar UML Diagrammer 5.04
Professional easy to learn and use UML 2.0 diagram drawing tool

---
3750) VideoEdit ActiveX Control 2.0
User define output video size

---


Browse Pages: [1] [2] [3] [4] [5] [6] [7] [8] [9] [10] [11] [12] [13] [14] [15] [16] [17] [18] [19] [20] [21] [22] [23] [24] [25] [26] [27] [28] [29] [30] [31] [32] [33] [34] [35] [36] [37] [38] [39] [40] [41] [42] [43] [44] [45] [46] [47] [48] [49] [50] [51] [52] [53] [54] [55] [56] [57] [58] [59] [60] [61] [62] [63] [64] [65] [66] [67] [68] [69] [70] [71] [72] [73] [74] 75 [76] [77] [78] [79] [80] [81] [82] [83] [84] [85] [86] [87] [88] [89] [90] [91] [92] [93] [94] [95] [96] [97] [98] [99] [100] [101] [102] [103] [104] [105] [106] [107] [108] [109] [110] [111] [112] [113] [114] [115] [116] [117] [118] [119] [120] [121] [122] [123] [124] [125] [126] [127] [128] [129] [130] [131]