Top 3001-3050 Software Development Programs (from 6501 category titles)
Order programs after downloads or name (currently are listed after downloads)


3001) PrintDirect DLL 1.2.7
Bypasses printer drivers and allows to send data directly to the printer with embedded ESC sequences

---
3002) VersyPDF 2.4
High-quality PDF library for create and modify documents on fly

---
3003) MarshallSoft DUN Dialer for FoxPro 2.1
MarshallSoft Dialup Networking (DUN) Component for Visual FoxPro. Ver 2.1.

---
3004) JOutlookBar 1.0
Provide the Microsoft® Outlook component in Java.100% Java, based on Swing API..

---
3005) PDF417 2D Barcode DLL / Library by Wolf Software 1.5
2D Barcode PDF417 DLL / Library creates the 2 D code PDF417

---
3006) TurboVB 3.3
TurboVB is a feature packed VB tool with 40+ add-ins and free support + updates

---
3007) SDE for IBM WebSphere (PE) for Windows 3.2 Professional Edition
IBM WebSphere UML plugin: UML diagrams, use case modeling, textual analysis...

---
3008) SDE for NetBeans (PE) for Linux 3.2 Professional Edition
NetBeans UML tool: UML diagrams, diagram export - SVG, PNG, JPG, and more

---
3009) Slam Database Manager 1.02
Compact custom database manager

---
3010) USPExpress Math Parser 2.01
A component aimed to parse and evaluate math expressions on-the-fly.

---
3011) Neural Network Component 1.0
ActiveX used to construct Back Propagation Neural Network.

---
3012) VB Code Library 1.8.5.441
Multi-language source code library and clipboard extender for Windows

---
3013) AdMentor PRO 5.01
Banner management/rotation system for ASP.NET, MySQL/MSSQL

---
3014) Free Quick Reference Pack 1.07
Free Quick Reference Pack - C#, VB.NET, XHTML, Javascript, NUnit and more.

---
3015) X360 Ftp Client ActiveX Control 2.03
ActiveX OCX use to upload file to FTP server and download file from FTP server

---
3016) Open and Save Dialogs Toolkit 2.0
Modified open and save dialogs with support of 50 image file types.

---
3017) License4J 1.2
License4J is a pure Java library for creating and validating licenses.

---
3018) txtPro Text Editor 4.25
All-in-one multi language code and script editor with color syntax highlighting.

---
3019) viewMore 1.0.0
Browse data, play video clips, listen to audio, view pictures, read text, import and export data to and from your database with ease

---
3020) Cool Text Replacer 2.4
Cool Text Replacer is a program designed for text replacement

---
3021) OmniAudit 1.6.8
OmniAudit allows you to track changes to data in any table for MSSQL 7/2000.

---
3022) NMF Community Edition 1.1.4
NMF Community Edition is a collection of COM classes for monitoring network traffic and decoding network protocols

---
3023) SFTPBlackbox (VCL) 5.0
Add support for Secure FTP (SFTP) to your Delphi / C++ Builder application.

---
3024) Code Library for IE (SQL Server/MSDE) 5.0
Helps you to easily find and use the code snippets.

---
3025) NTSet 1.15b
Delphi/C++ Builder components for a direct access to Windows NT/2000 features.

---
3026) AlarIT Virtual USB Driver 2.1
Organize a remote control of any equipment, which is connected to a USB.

---
3027) PatternStringEngine 1.2
Library for lexical analysis of strings

---
3028) BitLevelCOM Demo 1.0
This program is a demo application for BitLevelCOM software library (with full C source code) that allows a calling user application to access serial communication ports (COM devices) under 32-bit MS Windows operating systems.

---
3029) Transking 1.56
Transking is a utility tool that converts VB and VB

---
3030) Arclab Email Toolbox 2.0
Incorporate email send (SMTP/ESMTP/Direct) capability into your application

---
3031) ZylIdleTimerAX 1.0
Idle Timer ActiveX

---
3032) SDE for JDeveloper (PE) for Java Platform 1.1 Prof
SDE for JDeveloper is a full-featured UML CASE tool seamlessly integrated with JDeveloper.

---
3033) aespe Table Browser 1.0.211
Table Browser for MS SQL Server Database

---
3034) wodSFTPdll 3.5.1
This is win32 dynamic dll library, provided only for VC (and similar) customers

---

3035) Selector for MS Access 97 97.3.6
Multi-purpose, configurable, utility record selection form for MS Access 97

---
3036) aaxBattery 1.0.0
Laptop and Notebook Battery ActiveX Control.

---
3037) ASP Studio 1.20
A powerful ASP editor and debugger, erery asp developer must have it!

---
3038) AXGate 1.0.0.2
Script unsafe ActiveX in Pocket IE without security risk

---
3039) SDE for NetBeans (LE) for Windows 3.2 Personal Edition
UML tool for NetBeans: UML diagrams, reverse engineering, code to models...

---
3040) Technorati .NET Class Library 1.0.0
Technorati Class Library for Microsoft .NET (C#, VB.NET, ASP.NET)

---
3041) Ultimate Web Counter 1.03
The Ultimate Web Counter gives site visitors their own web counters

---
3042) XINS 2.2
Java Web Services framework that accepts REST, SOAP, JSON-RPC and XML-RPC.

---
3043) CSV Converter 1.1
Converts CSV Files to SQL with INSERT statements or HTML table

---

3044) Ultimate++ 605
Ultimate++ is a C++ cross-platform rapid application development suite.

---
3045) ASCII Reference Chart 5.0
Useful ASCII Chart with values in hex, decimal. Includes common HTML values.

---
3046) Table Applet 2.0.1
java table applet with powerful searching, sorting, and filtering

---
3047) FlexGraphics Library 1.4
FlexGraphics - a vector graphics library for Borland Delphi (CAD, GIS, SCADA)

---
3048) SMImport suite for Delphi/CBuilder 2.27
Data import from Excel, Word, Access, HTML/XML, Text/CSV/SQL, RTF, Lotus, DBF

---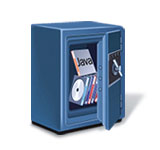 3049) Protection! Licensing Framework Standard 2.0
Protection! for Java delivers powerful and feature-rich licensing solution.

---
3050) PlusDock 3.0.0.4
Custom docking windows library, including floating forms and autohide panels

---


Browse Pages: [1] [2] [3] [4] [5] [6] [7] [8] [9] [10] [11] [12] [13] [14] [15] [16] [17] [18] [19] [20] [21] [22] [23] [24] [25] [26] [27] [28] [29] [30] [31] [32] [33] [34] [35] [36] [37] [38] [39] [40] [41] [42] [43] [44] [45] [46] [47] [48] [49] [50] [51] [52] [53] [54] [55] [56] [57] [58] [59] [60] 61 [62] [63] [64] [65] [66] [67] [68] [69] [70] [71] [72] [73] [74] [75] [76] [77] [78] [79] [80] [81] [82] [83] [84] [85] [86] [87] [88] [89] [90] [91] [92] [93] [94] [95] [96] [97] [98] [99] [100] [101] [102] [103] [104] [105] [106] [107] [108] [109] [110] [111] [112] [113] [114] [115] [116] [117] [118] [119] [120] [121] [122] [123] [124] [125] [126] [127] [128] [129] [130] [131]